DigiByte 56 with market cap of $95,007,565.00 and today volume of 2,584,194, DigiByte have total supply 21,000,000,000 and circulating supply of 12,262,019,584 . 7 day profit of DigiByte is -3.21%.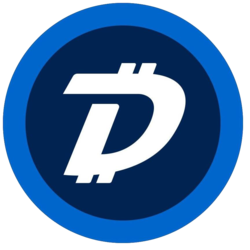 Total Supply
21,000,000,000
3 Comments
---
Amine Aouimeur
if dgb can reduce the supply will be better for the price because the coin has lot of opportonuite
0 likes
1 year ago
---
Tu Nguyen
A coin that has adopted the Bitcoin "21" figure but increased the supply to 21 billion - with over 5 algorithms to mine with (Scryt, Sha-256, Qubit, Skein, Groestl) - in order to keep mining local and in the hands of many. A 60 second block target, a 0.5% premine and a block retarget every 2.4 hrs or 244 blocks.
0 likes
1 year ago
---
The Missing
Great future ahead!!! Been on a steady rise since the beginning...
1 likes
1 year ago
---