Dogecoin 30 with market cap of $275,125,105.00 and today volume of 48,783,677, Dogecoin have total supply 0 and circulating supply of 122,382,571,496 . 7 day profit of Dogecoin is -3.30%.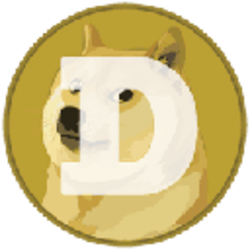 Volume(24h)
48,783,677.00
2 Comments
---
James Alamo
This one is a very good example of a well market coin. But I think it will not survive in the very long run if there will be no more development.
1 likes
1 year ago
---
The Missing
When it started, it seemed like a joke but at the end keeps making surprises.
1 likes
1 year ago
---