Litecoin 5 with market cap of $4,345,033,329.00 and today volume of 2,433,765,449, Litecoin have total supply 84,000,000 and circulating supply of 63,251,467 . 7 day profit of Litecoin is 5.50%.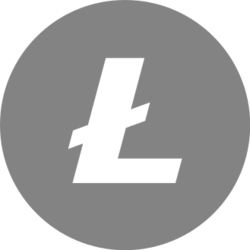 Market Cap
$4,345,033,329
Volume(24h)
2,433,765,449.00
3 Comments
---
Manoj Kumar Pandit
Buy Bitcoin or Not, How people rated Bitcoin What is the future of Bitcoin, Rate and help other
0 likes
1 year ago
---
Alin Mihai
Litecoin its a good coin, cheap to transfer between exchanges and faster than bitcoin !
1 likes
1 year ago
---
James Alamo
The management of litecoin should do a much better job than what they are doing now.
1 likes
1 year ago
---