XRP 3 with market cap of $10,986,545,100.00 and today volume of 1,147,266,533, XRP have total supply 100,000,000,000 and circulating supply of 43,024,433,511 . 7 day profit of XRP is 1.30%.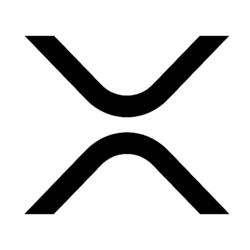 Market Cap
$10,986,545,100
Volume(24h)
1,147,266,533.00
Total Supply
100,000,000,000
5 Comments
---
Alin Mihai
As far as i know, money gram its using them for transfer money
0 likes
1 year ago
---
TIANG alit
Terlalu banyak saingan untuk mempopulerkan koin ini. Dan terlalu susah untuk mendapatkan secara gratis seperti altcoin lainnya
1 likes
1 year ago
---
James Alamo
Maybe more time is needed for ripple to really boom.
0 likes
1 year ago
---
1 year ago
---