Cur. Rate:

10,336.63000 USD
Bitcoin 1 with market cap of $185,333,192,620.00 and today volume of 15,952,589,753, Bitcoin have total supply 21,000,000 and circulating supply of 17,934,925 . 7 day profit of Bitcoin is -0.22%.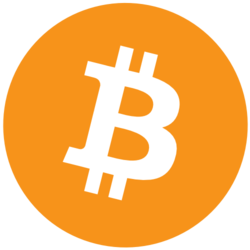 Market Cap
$185,333,192,620
Volume(24h)
15,952,589,753.00
10 Comments
---
Ahmed Omar
Crypto Gold, impacting the whole Crypto Market and one day it gonna reach 400K USD but not in our generation
0 likes
2 months ago
---
Jackson Butarbutar
I hope this coin have a "little break" so another coin can take a healthy breath and a good chance to grow.
0 likes
5 months ago
---
Alin Mihai
Bitcoin will fty this year. Price its getting up and down, its normal but its more up than down
1 likes
1 year ago
---
Manoj Kumar Pandit
Bitcoin is very rising and up and down market place.
1 likes
1 year ago
---
TIANG alit
The king of coins.semakin mejadi di akhir tahun 2018 menurut saya
1 likes
1 year ago
---