CPChain (CPC) price for today is $0.00 with a 24-hour trading volume of $135,304. Price is up -0.00% in the last 24 hours. It has a circulating supply of 406.77 Million coins and a max supply of 1000 Million coins. 24 High price is $0.00535927 and 24hr low is $0.00334618 . Last year price of Bitcoin on same date is $0.01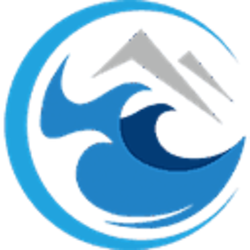 Do you know this ?
Today price of CPChain is 0.0044395 USD, last month on 18th January 2020 price of bitcoin is 0.0041 USD, last year on 18th January 2019 price of bitcoin is 0.0146 USD
CPChain [cpc] Return on Investment in 1 Year
-0.010194960881335 USD
CPChain [cpc] Return on Investment in 1 Month
0.00037974585586165 USD
10 Comments
---
Mamun ur rahman
please admin solve yobit deposit address maintanance
0 likes
1 year ago
---
Edward Poor
Hello guys, I also have the problem with Yobit CPC wallet needing update as Yobit support states. My CPC coins not being redeemed since March 2018, I wonder how long this update will take. Please advise!
0 likes
1 year ago
---