How To Download And Use Metamask Wallet
March 31, 2022
In the expanding cryptocurrency market, consumers are not just limited to Bitcoin but are also able to choose from a variety of alternative trading choices brought into the market. At the same time, the necessity for other payment options is becoming apparent. Blockchain networks, such as Ethereum, were formerly very popular crypto networks. The question now was how to access blockchains that were not bitcoin-based.
According to the developers, the Metamask is used as an Ethereum wallet. People who trade in Ethereum may store their tokens in a Metamask, a secure storage facility. The Metamask wallet also provides a facility to communicate and integrate with decentralized applications. It has been observed that some customers find it difficult to utilize Dapps and choose to use Metamask wallets instead since its operating system is easier to grasp and simpler than those of other applications. To put it in words, Metamask is a wallet that allows you to trade in Ethereum and can be downloaded and installed using a variety of web browsers. It enables its customers to make transactions into any Ethereum wallet.
Advantages of using Metamask
There are various advantages to using the Metamask wallet while transacting or trading Ethereum, including the following:
• It's simple, fast, and not well known, which makes it seem like a safe choice in some ways. Reduced exposure equals reduced danger.
• There is no need to have and provide an email address to access the Metamask. Keep the login and password in mind at all times. Compared to other wallets, this is why beginners perceive it to be a more suitable alternative.
• There is no need to be concerned if someone loses their password since the 12-word secret phase, the user selects while creating an account, can be used to retrieve the password.
• The information about a specific individual is protected by the browser and cannot be accessed by anyone else except the user.
• Metamask is specifically built for Ethereum, it is not possible to purchase bitcoin using it.
• Because the information about the user is saved locally, it is possible to run the program even if there is no internet connection, which makes it practical to use the Metamask application.
• Perhaps most crucially, there is no need for any fees to be paid.
• Because there is no participation of a third party, one may have complete access to their cash, which keeps them secure and out of the hands of hackers.
• In addition, it provides users with no exchange fees, which is a significant convenience. It is possible to convert cryptocurrency to cash without incurring any additional fees.
• This ensures that the user's financial information remains private and that no one else may view it.
• And then this private key purports to provide ultra-high security.
Also Read: Govt Crypto Bill Gets Modifications
How to use Metamask ?
Even though it is relatively simple to use, many users still want assistance in understanding how to use Metamask on their devices. The process for the same is given below in depth to make it more convenient for the users.
1. Installing the Metamask app
The first step is to locate the most suitable browser for downloading and installing the app on your computer or mobile device. Firefox, Brave, and Google Chrome are some of the web browsers compatible with the Metamask extension. Also, it is available on both the IOS and Android operating systems.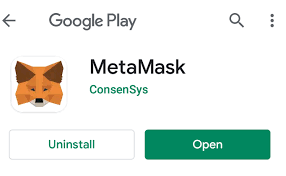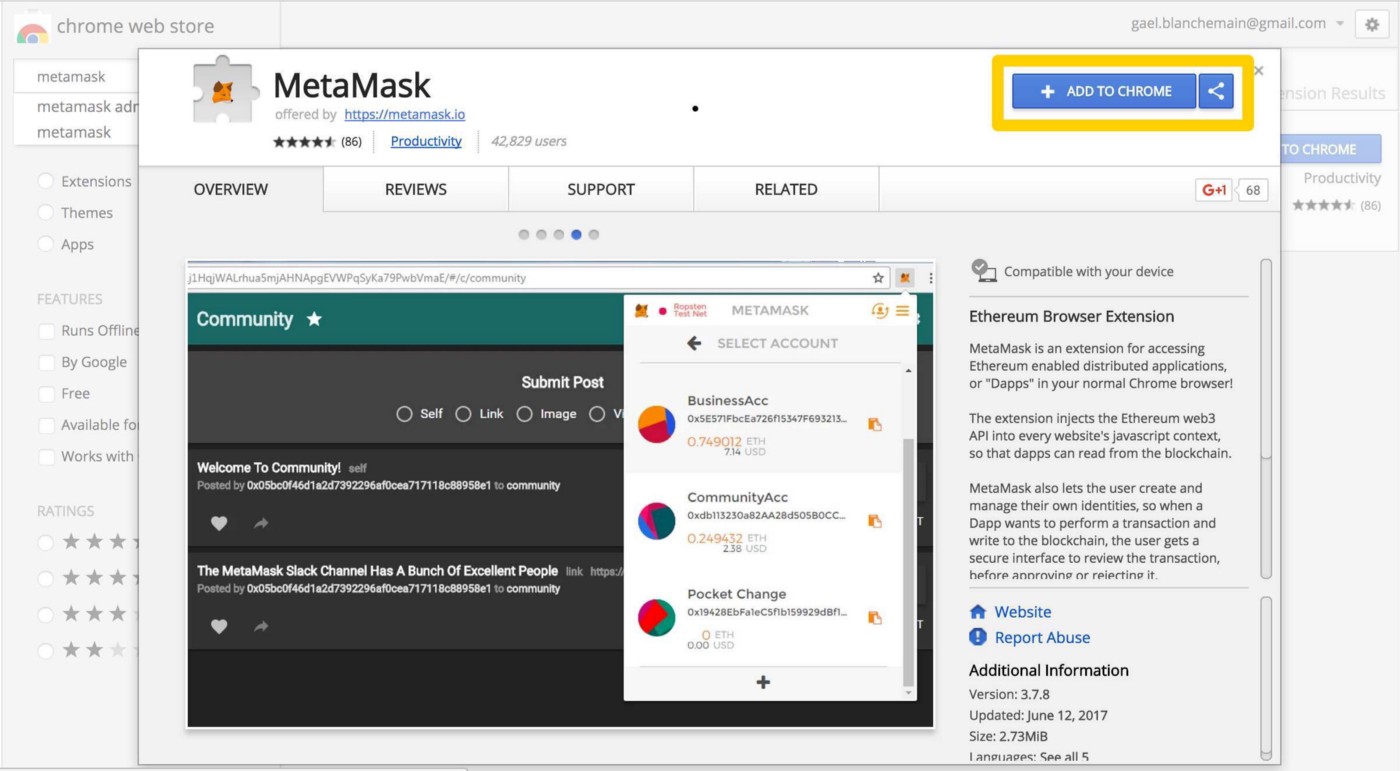 2. Create a wallet
Once you've finished with it, go to the install option and download the necessary software. There will be an option for a Meta mask in the upper right corner of the screen. After that, press the start button. Two additional alternatives will be shown to you further down the page.
• Import your wallet.
• Create a wallet.
If the user already has a Meatmask wallet but is on a different device and wants to switch devices, he must choose this option. Users that prefer to start from the beginning will choose Create Wallet above the other options. There will be questions posed by the app, such as whether you are content with the platform or if you want to see any improvements. You have the option to skip them if you so want.
3. Create a password
The last and most essential step is to create a password for yourself. Create a strong password with at least 8 characters and preferably more than 8 characters. According to the instructions provided by Meta mask, you must include both upper and lower case letters and numerals in your password. Make it more secure by adding symbols. Read the terms and conditions and click on the create button to finish the process when you're finished.
Also Read: Know Taxes On Cryptocurrency In India
4. A backup sentence
Once you have completed the password generation process, you will be given the Backup phrase, which comprises 12 characters. Please make a note of it and put it somewhere secure. Anyone who wants to use it should not have access to it. Then click on the 'next' button to go on. There is a confirmation prompt for the backup phrase. After that, click on the confirm button to go to the next stage.
5. Final step
At the final step, choose "all done" from the drop-down menu. You now have access to your wallet and will be able to log in automatically.
Because of its security and ease of use, the Meta mask has a bright future in cryptocurrency trading. It has several advantageous characteristics, particularly when establishing a relationship with apps. In addition, the user may use the wallet simply by learning its fundamental characteristics.
Also Read: Know Cryptocurrency And Blockchain In Detail