Vitalik Buterin Fears About The Future Of Bitcoin
September 2, 2022
During an interview on September 2 with economics journalist Noah Smith, the developer of Ethereum said that he is fearful about the future of Bitcoin for two reasons. He went on to describe why, in his opinion, the way Bitcoin handles transaction fees might pose challenges for the cryptocurrency in the far future. At this time, Bitcoin pays miners in the form of coins for their work in safeguarding the network. However, because the Bitcoin protocol has a complex supply cap of 21 million, the Bitcoin network will only depend on the fees associated with individual transactions for its protection at some point in the future.
Buterin said to Smith that this is a concern because Bitcoin is "not successful at generating the amount of fee income necessary to safeguard what might be a multi-trillion-dollar system." The amount of fees that Bitcoin produces to specific other protocols has been a matter of heated debate in the cryptocurrency community for a significant time.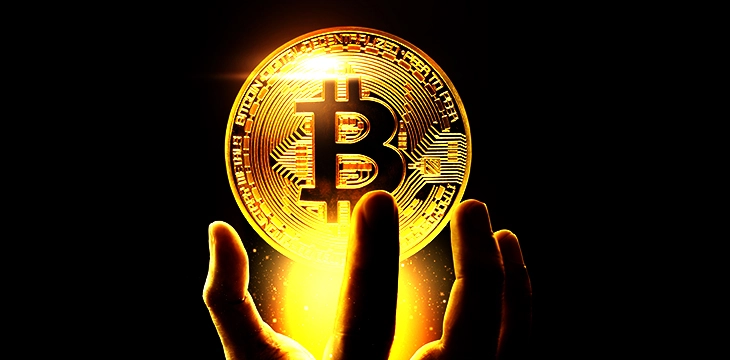 According to the statistics provided by Crypto Fees, Bitcoin slipped behind DeFi stalwarts such as Aave and Uniswap regarding the average fees collected during the preceding week. The transaction protocol that Buterin developed brought in around $2.7 million within the same period and is the most profitable fee generator.
Buterin has stated that he is concerned about the future of Bitcoin because "Proof-of-Work does provide much less safety per dollar spent on transaction fees than Proof-of-Stake." He argues that it would be troublesome to have a network worth $5 trillion that cost roughly $5 billion to attack. Buterin also said that Bitcoin moving away from Proof-of-Work would be "politically impossible."
The statements made by Buterin are sure to cause an uproar among some subsets of the cryptocurrency community. The most devoted believers in Bitcoin have maintained for a long time that Proof-of-Work is an essential component of the overall architecture of the Bitcoin network. Others have expressed comments similar to Buterin's criticising the fee model of the leading cryptocurrency. Still, since Bitcoin will not begin emitting coins until sometime around 2140, the advocate for Bitcoin largely ignore this concern.
For several years, people have debated whether blockchains should reach an agreement via Proof-of-Work or Proof-of-Stake. This discussion has resurfaced in recent months as Ethereum is ready to "Merge" to Proof-of-Stake, which has reignited the debate. After the release of The Merge, which will take place around September 15, the validators who stake their ETH tokens will protect Ethereum instead of miners.
Buterin told Smith that he believed such arguments to be "simply false," even though some of Ethereum's most outspoken adversaries have claimed that Proof-of-Stake inhibits decentralisation and enables more extensive stakeholders to dominate the network.
He said that sceptics have "a misperception that Proof-of-Stake and Proof-of-Work are governance systems, whereas, in reality, they are consensus mechanisms." He claimed this fallacy stems from the fact that people confuse governance techniques with consensus mechanisms. Stakeholders can verify transactions, but they do not have any say in how the network will develop in the future.
Also Read: A Crypto Startup CeBioLabs Invents Enterprise Solutions Based On Blockchain
The month before last, when the Treasury Department approved Tornado Cash, criticism of Proof-of-Stake increased, leading to worries that governments may take one day attempt to censor Ethereum. The Chief Executive Officer of Coinbase, Brian Armstrong, stated the matter, stating that his company will discontinue staking rather than censor transactions. Buterin also joined in on the conversation, saying that he would consider compliance with regulatory fines to be an assault on the network.
Buterin also provided some uncommon observations on the cryptocurrency market over the past few years, including commentary on the latest bull run that caused the global market value to surpass $3 trillion in November 2021. He confessed that he was "surprised that the collapse did not come sooner" because manic episodes often last for a few months before being followed by a sharp decline. Even though he was aware that prices were falling across the board in 2022, he said that cryptocurrency "now seems truly useful."