Burberry Announces Blankos Block Party, A New NFT Collection
June 21, 2022
Burberry has just announced that they will be releasing a new NFT line, which will have Mythical Games as the flagship game and Blankos Block Party. In addition, it has also planned to provide the game participants with a place where they may interact socially. Because of this, people can effortlessly communicate with one another and have a wonderful time in the virtual environment.
In most cases, the limited-edition Burberry Blankos Block Party NFT is designed to look like a Minny B. It is a kind, friendly, and mischievous legendary figure capable of melding art and creativity together. The Animal Kingdom house code of the company served as the source of inspiration for it, but the NFT comes wrapped in Burberry's brand-new TB summer monogram.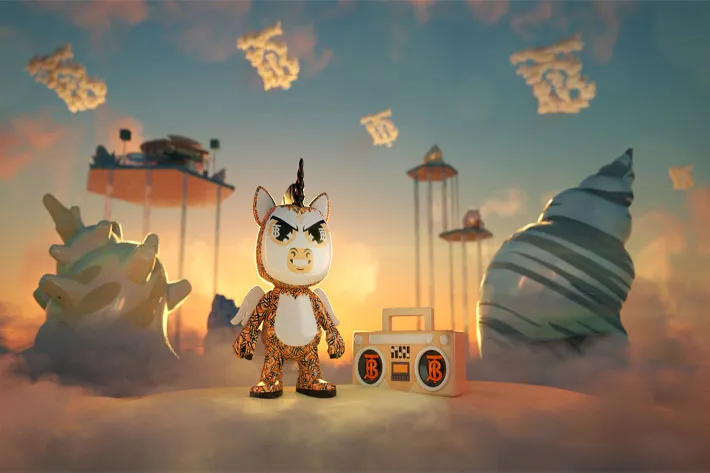 What can you expect to find in the newest Blankos Block Party NFT collection?
It comes with various in-game accessories that use the branding of the Burberry name, such as boomboxes, TB sliders, lucky horseshoe necklaces, and a 'Shellphone.' The set also includes a mobile phone attachment that is modeled after a seashell. Therefore, players are permitted to have it in the virtual collection of online accessories they maintain.
Players participating in Blankos Block Party and Burberry's first NFT character, Sharky B, will be rewarded with a free Monogram bucket hat accessory. It will be made available to the general public in the following weeks.
The Desert Haven:
Within the game, Burberry has created resort-like cabanas and named it "The Oasis" to contribute to the unique social space. To put it another way, it is a utopian sanctuary of the future adorned with ideas.
Features of the Oasis
It has a variety of beaches, complete with branded sailboats and sun loungers, as part of its amenities. These were created using the recent TB Summer Monogram destination takeovers in Saint-Tropez, Korea, Singapore, and Ibiza as their primary source of inspiration.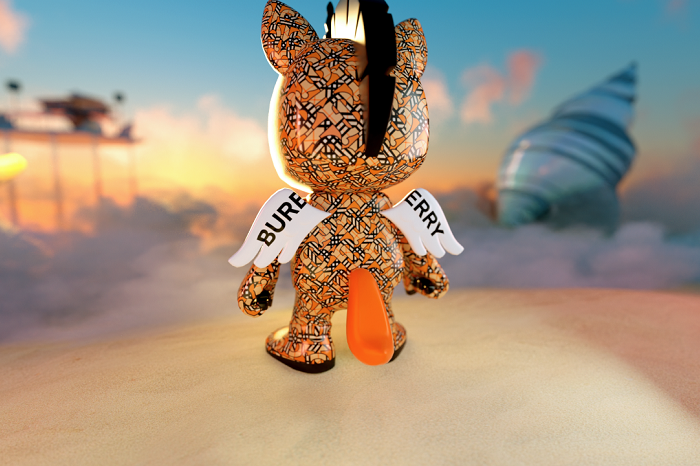 What Rachel Waller has to say about that?
Rachel Waller, Burberry's vice president of channel innovation, stated that the company was delighted to continue its collaboration with Mythical Games. It assists in making their brand, beliefs, and creative energy more accessible to communities worldwide. Expression and imagination are essentially the driving forces behind the luxury sector. Playing video games is, therefore, the sole activity that will make the possibilities above a reality in your life.
He went on to say that the metaverse may provide them with infinite opportunities to exercise their imagination. As a result, this facilitates connecting with the consumers more effectively. As part of Burberry's B Series, the brand-new Burberry Blanko and other in-game components are available for purchase. This one is a limited-edition product drop series available on Burberry's digital platforms. All players of Blankos Block Party will have access to the NFT collection beginning on June 22 to make in-game purchases.
Burberry was able to achieve a great deal of success with the cooperation endeavor, both in the digital and analog spheres. Consequently, it now has a platform on which to experiment with games, the sale of digital products, non-fungible tokens, and the creation of communities in the spirit of Web 3. At the same time, it maintains its traditions, such as hosting pop-up shops at summer destinations and releasing limited editions of its B Series collections.
He stated that they are at an educational crossroads. As a result, the significant worth is contingent on how effectively they learned to interact with the community and new producers. They have determined that cooperation is of utmost importance to them since its worth is directly proportional to the information they acquire.
Waller went on to say that their younger customers have an excessive amount of interest in this sector. With the assistance of this brand-new NFT collection, it is now possible to communicate with new customers in various methods.
Jamie Jackson's comment
According to him, who is also the co-founder and chief creative officer of Mythical Games, the ages of the individuals living in Blanko might range from their teens to their forties. Because of this, they have the opportunity to acquire a new client. According to the statistics provided by Geeiq, more than half of the audience is comprised of people between the 25 and 34 age group, and 86 percent of them are male. Forty-six percent of the audience has an annual income of at least $50,000.