FTX Tries To Crash Market To Take Revenge From Celsius?
June 20, 2022
FTX, the U.S. based cryptocurrency exchange led by Brett Harrison, is allegedly planning to crash the market to take revenge from Celsius. Brett Harrison claims that the business is in a healthy situation when its capital and cash reserves are considered. It investigated the various options for mergers and acquisitions that might be available in the market.
He went on to say that FTX will look for businesses that could assist them in acquiring additional users or regulatory permits. In the year 2020, it made the Blockfolio acquisition. This one is a trading platform that enables it in the process of acquiring additional members. According to CNBC, in the past, it has explored the possibility of acquiring brokerage startups to expand into stock trading. Even a futures exchange, known as LedgerX, was bought by the company the year before. The acquisition of LedgerX comes with several licences from governing bodies in the United States.
According to Harrison, it is happening in countries such as Japan, Australia, and Dubai, amongst other places, where it is conceivable to make another local company a partner or make acquisitions to secure licences.
What was the response that Brad Garlinghouse gave?
According to Brad Garlinghouse, CEO of Ripple, a startup that facilitates international financial transactions, this association maintains a balance sheet. It helps predict a rise in the number of mergers and acquisitions that will occur in the cryptocurrency business.
According to Garlinghouse, there was an increase in the number of mergers and acquisitions in the blockchain and cryptocurrency market. People can anticipate seeing it in the future even though it is not currently visible. During an interview the week prior at the World Economic Forum in Davos, Switzerland, he disclosed this information to CNBC.
He went on to say that people are now at a particular stage of development where they believe they may be the buyer rather than the seller. According to PWC, the acquisition and mergers skyrocketed in 2021, when it revealed the global value of such deals was over $55 billion, up from $1.1 billion in 2020. This compares to the value of such transactions globally being about $1.1 billion in 2020. It co-occurred as a surge in the value of cryptocurrencies, including bitcoin, which hit an all-time high price in November of the previous year.
However, people have only been suffering a downward spiral ever since the most recent price spike. According to the data provided by CoinDesk, Bitcoin has fallen by almost 72 per cent from its all-time high of $68,990.90. There's always a chance that bitcoin values would fall, which would make some acquisitions more appealing to larger companies.
Following the freezing of user accounts, users were incessantly asking various queries related to the situation. The ongoing crypto winter has left account holders feeling anxious about the value of their holdings in light of the current scenario. During this time, an analyst revealed another thread regarding the attack, which led to his appearance in the headlines.
What did Plan C say?
Today, Plan C is mentioned in the media due to the publication of a new thread concerning the purported attack on Celsius. The analyst believes that FTX and Alameda Research worked together to bring about the downfall of Celsius. But now, the question is raised regarding the rationale behind their overwhelming evidence against Celsius. The possibility exists that the CEO of Celsius, Mashinsky, decided to sell out his Terra assets at an earlier stage. On the other hand, FTX and Alameda both suffered significant financial losses throughout the process.
In addition, after the crash of Terra, the analyst elaborated on how Swan Bitcoin CEO Cory Klippsten started to be afraid of Celsius. He sent out approximately a hundred tweets with negative sentiments to sow seeds of doubt and anxiety regarding Celsius. However, he was able to profit financially from the panic as a result of it as a result of the number of clients that quit Celsius and joined his firm.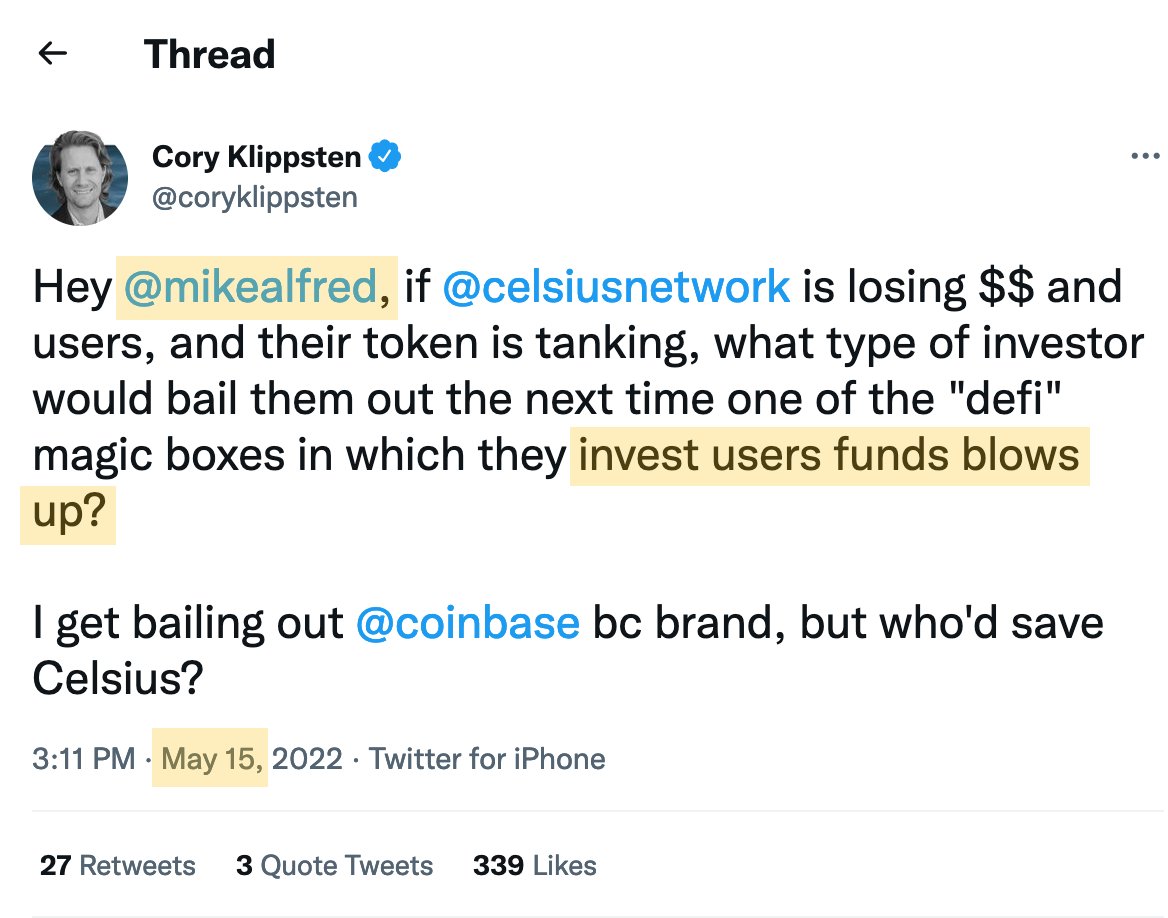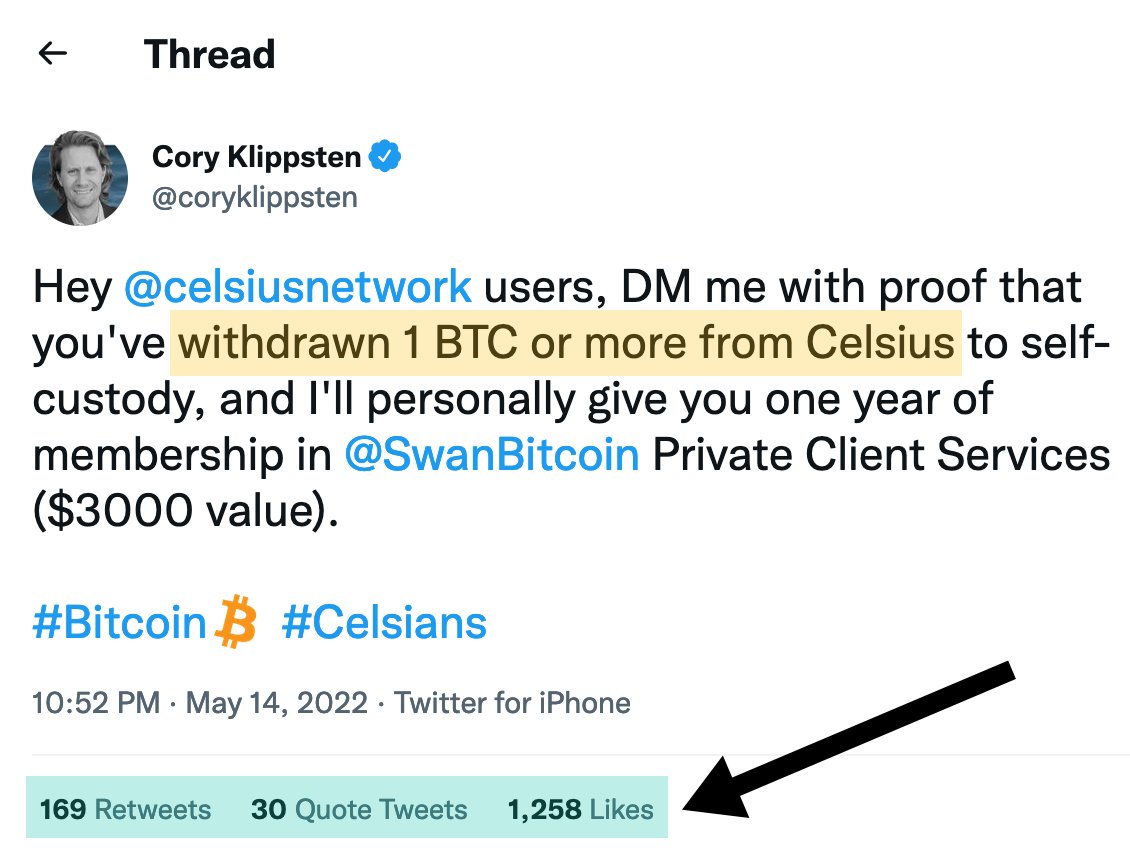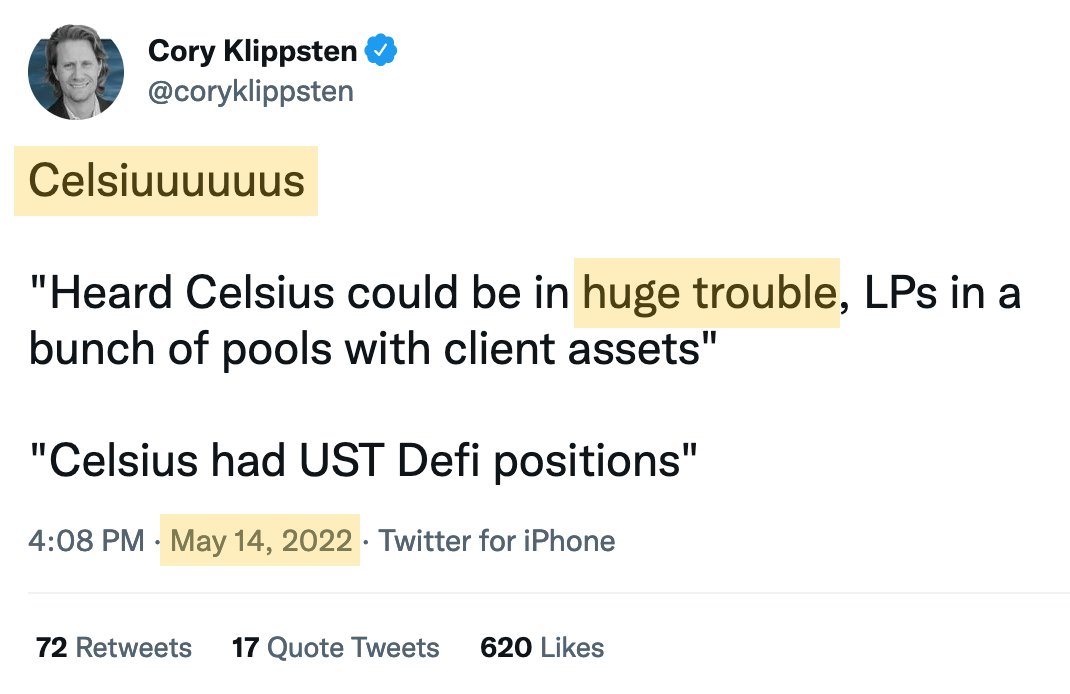 He went on to say that Mike Alfred began spreading rumours of the company's insolvency even though he had no proof. He referred to Celsius as a "Ponzi scheme that was about to fall apart." According to Plan C, Alfred and Klippsten were in on social media conspiracy to spread fear, uncertainty, and doubt (FUD).