Bitcoin Depot to go public through merger with a SPAC
August 26, 2022
The US-based automated teller machine (ATM) provider for cryptocurrencies, Bitcoin Depot, has announced plans to merge with a company that specialises in acquisitions in order to become public (SPAC).
Atlanta-oriented According to a statement from the company, Bitcoin Depot and SPAC GSR II Meteora (GSRM) have agreed to join in a deal that is reportedly worth $885 million in order to go public. Since the combined business, to be known as Bitcoin Depot Inc., will trade on the Nasdaq under the new ticker code BTM. Bitcoin Depot will become a publicly traded company as a result of this merger.
The board of directors of GSRM has unanimously approved the merger. The process of merging would complete by the first quarter of 2023, according to the executive team.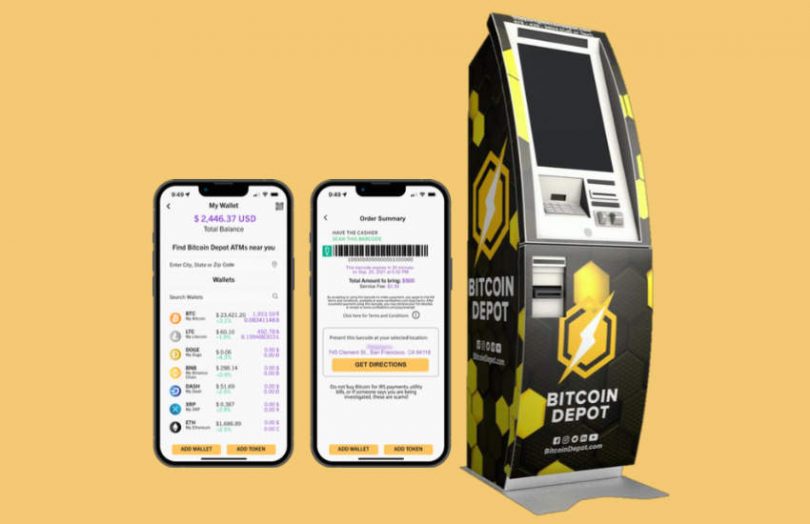 The business merger will undergo regulatory and stakeholder approvals, as well as other typical closing requirements. Gus Garcia, co-CEO of GSRM, said that he is confident in Bitcoin Depot's financing options: "With its BTM presence, strategic contacts, and feature-rich mobile application, we believe Bitcoin Depot is ready to take advantage of the fragmented BTM market both domestically and abroad."
Given that it operates more than 7,000 kiosk locations, Bitcoin Depot is one of the biggest cryptocurrency ATM providers in North America.
The company has expanded, CEO of Bitcoin Depot, despite the pessimistic nature of the bitcoin market, which emphasizes a variety of use cases such cryptocurrency-backed payments and international money transfers.
In addition, Bitcoin Depot had planned to make acquisitions following its IPO and that business as usual for the organization.
Since they don't accept bank cards or disperse cash, bitcoin ATMs don't function like other automated machines. Instead, these are freestanding touch screens that let users trade bank cash for cryptocurrency using QR codes on their phones.
Brandon Mintz, the company's founder and CEO, stated that today represents a significant milestone for the ATM company. "We are constantly seeking to increase our reach so that as many individuals as possible have access to bitcoin to manage their own money and carry out simpler and easier financial transactions."
This transaction takes place at a period in the cryptocurrency markets known as the "crypto winter," in which values have fallen more than 70% from all-time highs in November. The business claims that despite this, its network and income have expanded and that its physical presence in stores has provided a dependable option for payment processing.
Throughout the previous 12 months, Bitcoin Depot made the sales of $623 million. Additionally, the ATM company said that its transaction volumes do not "historically depend upon changes in bitcoin values." which have reached about $1.2 billion since its start in 2016,